Resilience: Why Things Bounce Back at BAM
August 14, 2012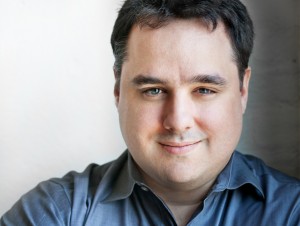 BAM has just added a literary component to the 30th Next Wave Festival and is partnering with Ft. Greene's Greenlight Bookstore with a new series:  Unbound: A Literary Series with Greenlight Bookstore
At the first Unbound event on September 18 at 7:30 PM, Andrew Zolli will be joined by  bestselling author Malcolm Gladwell, radio host Jad Abumrad, and other special guests to discuss resilience, the emerging field of study explored in Zolli's new book, Resilience: Why Things Bounce Back.
Sounds like an optimistic way to begin the year.
Unlike Eat, Drink and Be Literary, which takes place at the BAM Cafe and includes food and drink, this event is in the Howard Gilman Opera House
Uncovering the interconnectedness of both natural and man-made failures, Zolli shares lessons in recreating stability in our increasingly volatile world.
Tue, Sep 18, 2012
LOCATION: BAM Howard Gilman Opera House
RUN TIME: 1hr 30min
ALL TICKETS: $20
Comments