Aug 3: The Harder They Come Playing at BAM
August 2, 2012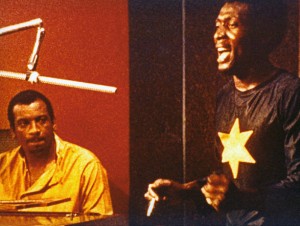 I am buying my tickets to The Harder They Come on the BAM website. Now. There's a 4:30 and 9:15  show on August 3rd.
This is the summer movie that reminds me of August 1976. I went to see this film at the Elgin the night before I left for college. And now, i want to see it again. Everyone went gaga for Jimmy Cliff at Celebrate Brooklyn this summer.
Time to see The Harder They Come. Again. Playing at 4:30 and 9:30 PM.
The Harder They Come tells the story of reggae in a microcosm: the country boy trying to make it in the big city of Kingston. Cliff's title track, "You Can Get It If You Really Want," the deeply spiritual "Rivers of Babylon," DJ Scotty's "Draw Your Brakes," and Desmond Dekker's "007," plus Toots and the Maytals recording "Sweet and Dandy"—which is worth the price of admission alone!
Awesome.
Comments