August 18: Fort Greene Park Summer Lit Festival
August 1, 2012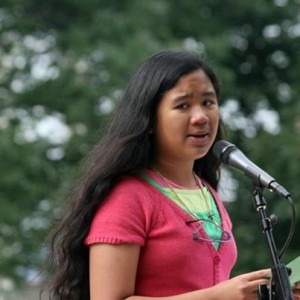 This Fort Greene event has become an important annual rite of summer in Brooklyn
A culmination of the New York Writers Coalition's free summer-long series of creative writing workshops in the Park, the Fort Greene Park Summer Literary Festival will, for the 8th year in a row grace Fort Greene Park on August 18th. These workshops provide a safe space for young neighborhood writers to find their voices and explore all genres of creative writing.
"Once again, many of the young people that have appeared in past festivals will read again," said Aaron Zimmerman, founder and executive director of the NY Writers Coalition.  "It's extraordinary to see a 10-year-old reading his poems in front of hundreds of people for the fourth year in a row."
At the festival, the young writers will read alongside three acclaimed authors, including American Book Award winner Jessica Hagedorn, author of Dogeater, Tayari Jones, author of Silver Sparrow and journalist Earl Lovelace. The Master of Ceremonies is Laurie Cumbo, director of the Museum of Contemporary African Diasporan Arts (MoCADA).
Should it rain, the event will move to the nearby Greenlight Bookstore (located on 686 Fulton Street), the location of the after-party where people can mingle and meet the readers.
The Fort Greene Park Summer Literary Festival is presented by NY Writers Coalition, Akashic Books, Greenlight Bookstore and the Fort Greene Park Conservancy, with additional support from Amazon.com and The Walt Whitman Project.
Comments