Bungalow Colony for Free Range Families in Upstate NY
July 30, 2012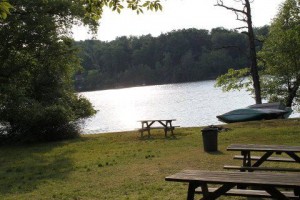 I just heard from Lenore Skenazy, an old friend of Smartmom and OTBKB. She's the Free Range Mom, who made news when she let her son ride the subway when he was only 11-years-old. I wrote an article for Newsweek.com (now The Daily Beast) about it and Skenazy wrote a book and started a blog called, Free Range Kids: Giving our Kids the Freedom we Had Without Going Nuts with Worry.
Well, today she told me about a great place to vacation with free range kids. It's called Rosmarins Cottages and it's a bungalow colony. There are no Park Slopers there at the moment but hey, you can be the first. Skenazy says it's a wonderful, hidden treasure.
One of the most important aspects is that your child can go to camp, run free in the sprawling grounds, all the while the adults have their own version of summer camp– they can relax and kick back, safe in the knowledge that their child is having the summer of their lives, whilst they fire up the grill for their friends and bungalow neighbors.
And the location of Rosmarins couldn't be more ideal: It's only an hour outside of New York, which makes it easy to commute back and forth if need be.
If you are interested, you can spend the day with your family at Rosmarins on Saturday, August 4th or 5th (that's this weekend) or the following weekend August 11th or 12th.
Alternatively, if you would like to speak to Scott Rosmarin about what the bungalow experience entails and the history of this bungalow colony you can email melmyers6(at)gmail(dot)com.
Comments