Brooklyn Reconstructed: New Film Series at Ethical Culture in Park Slope
July 10, 2012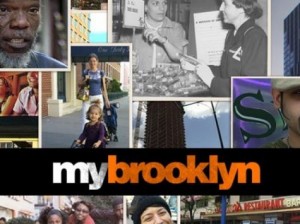 I just learned about Brooklyn Reconstructed, a new and ongoing film series at  The Brooklyn Society for Ethical Culture at 53 Prospect Park West in Park Slope, that addresses issues of gentrification, eminent domain, public subsidies for luxury developments, political corruption, rising rents and neighborhood revitalization in Brooklyn.
Says Adam Schartoff, organizer of the series, "it taps into the borough's zeitgeist, its wealth of local filmmakers and their recent output of documentaries that address these issues."
The first film in the series is My Brooklyn directed by Kelly Anderson and produced by Allison Lirish Dean. It screens on Wednesday, July 25th, 7PM. The evening includes a post-film discussion with members of event co-sponsor organization FUREE (Families United for Racial and Economic Equality), Urban Studies Professor and community planning expert Tom Angotti, journalist Alyssa Katz, Urban History Professor Karen Miller and Kelly Anderson.
The schedule for Brooklyn Reconstructed series (all films shown The Brooklyn Society for Ethical Culture) includes the following dates and titles: July 25th: My Brooklyn (Kelly Anderson and Allison Lirish Dean), August 29th: The Domino Effect(Brian Paul, Daniel Phelps and Megan Sperry), September 26: Battle for Brooklyn (Michael Galinsky and Suki Hawley), October 24: The Vanishing City (Fiore DeRosa and Jen Senko), November 18: Made in Brooklyn (Isabel Hill), date TBA: Gut Renovation (Su Friedrich).
Comments