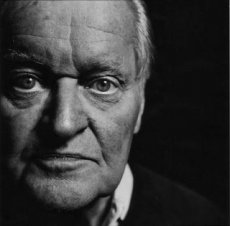 The office of the Brooklyn Borough President has announced that John Ashbery, the Pulitzer Prize winning poet, will receive the annual Brooklyn Book Festival "BoBi" Award on Saturday, 9/11 and appear on Sunday 9/12 in conversation with author Paul Auster
Each year, the Brooklyn Book Festival "BoBi" award is given to an important author. Previous BoBi recipients are Edwidge Danticat (2009), Walter Mosley (2008), and Paul Auster (2007). Ashbery will also participate in this year's festival program, in an on-stage conversation with Paul Auster, Sunday, September 12.
The fifth annual Brooklyn Book Festival will take place on Sunday, September 12, with an all-star literary lineup, including Salman Rushdie, Naomi Klein, Colson Whitehead, Mary Gaitskill, Paul Auster, Rosanne Cash, Paul Krugman, Sarah Silverman, Gary Shteyngart, Francine Prose, Dennis Lehane, Pete Hamill, Jennifer Egan, John Ashbery, Russell Banks, Michael Connelly, John Hodgman, Kristen Schaal, Per Petterson, Sam Lipsyte, Sloane Crosley, Sandra Rodriguez, Paul Harding, Maaza Mengiste, Amy Goodman, Marlon James, Jean Valentine (New York State Poet Laureate), Elizabeth Nunez and many, many more, as well as Children's and Young Adult Lit stars like Rebecca Stead, Sara Shepard, Jacqueline Woodson, Jon Scieszka, Jenny Han, Mac Barnett, Tad Hills, Chris Raschka, Michael Rex, Matthew Reinhart and Francisco X. Stork. "The selection of John Ashbery as the inaugural Best of Brooklyn poet is perfect," said Alice Quinn, Executive Director Poetry Society of America , a BKBF programming partner. "Ashbery is the absolute incarnation of a New York poet—identified with the famous New York School , a lively and distinguished writer on the arts, an enduring and incandescent figure in our poetic landscape.
Ashbery's first collection, Some Trees (1956), won the Yale Younger Poets Prize. His collections include The Tennis Court Oath, The Double Dream of Spring, and Houseboat Days. The 1975 Self-Portrait in a Convex Mirror garnered the Pulitzer Prize, the National Book Award, and the National Book Critics Circle Award. His 1984 A Wave won the Bollingen Prize and the Lenore Marshall Poetry Prize. His most recent collection, Planisphere, came out in 2009 from Ecco Books, an imprint of HarperCollins Publishers.
"Of all the poets now at work in English, John Ashbery has cast the broadest and the deepest influence over the poetry of the past 40 years," said acclaimed poet Stephen Burt. "Fortunately, he deserves it; and his sinuously memorable, consistently surprising, soaring yet unassuming, ever-branching tree of works remains fun to climb. Start anywhere, and savor each leaf."
Ashbery's connection to Brooklyn and New York runs deep. His biography includes work as a reference librarian at the Brooklyn Public Library and co-director of the poetry MFA program at Brooklyn College . (He has also taught at Harvard and Bard College .) From 2001 to 2003, he was poet laureate of New York State .
"As a young poet I tried to imitate John Ashbery's famous poem, 'Self-Portrait in a Convex Mirror.' I attempted to mimic his wit, keen observation, and linguistic invention," said Brooklyn Poet Laureate Tina Chang. "Though my efforts failed miserably, I became a student of Ashbery's by being an observer and reader. Generations of writers have been mentored and inspired in this way, by following his life's work with remarkable fascination. His literary influence is a force of its own and his living legacy is undeniable."