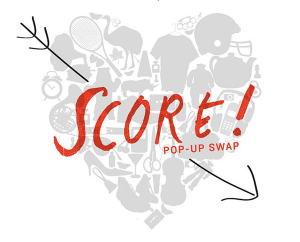 On n May 29, BKLYN Yard presents "Score! Pop Up Swap, a gigundo swap meet.
But what exactly is a swap?
Well, you bring items you want to get rid of and, for a small admission fee, you can take home whatever you want.
Okay.
More than 1,600 showed up last year. This year they're adding an electronics boutique run by Alpha One Labs and a crafts section managed by Etsy.