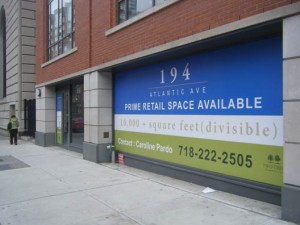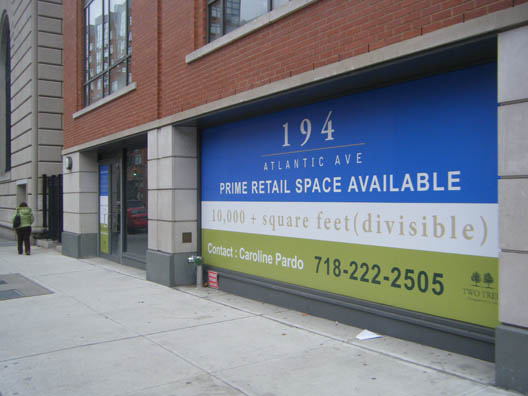 First there was the Park Slope Food Coop and now there's the Barneys CO-OP.
As reported in Racked NY and the Brooklyn Bugle, Barneys CO-OP is coming to Atlantic Avenue between Court and Clinton right next door to  Trader Joe's, near Urban Outfitters and across the street from Brooklyn originals, Sahadi's and Damascus Bakery. Soon the western end of Atlantic will lead to an entrance of Brooklyn Bridge Park.
Barneys New York is a chain of luxury department stores based in New York City. The chain owns large stores in New York City, Beverly Hills, Boston, Chicago, San Francisco, Dallas, Las Vegas, and Scottsdale, and smaller stores in other locations across the United States.
It's fancy fancy. Brands sold include Giorgio Armani, Manolo Blahnik, Fendi, Givenchy, Marc Jacobs, Prada, Jil Sander, Dries van Noten, Diane von Furstenberg, and Ermenegildo Zegna, as well as Barneys private label.
Barneys CO-OP is designed for the younger and hipper crowd with an emphasis on beauty products, bags, jewelry, shoes and clothing by young designers. It originally began as a department within the larger Barneys New York stores, but is now a freestanding store located throughout the US. CO-OP stores average around 8,000 square feet.