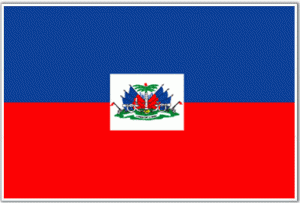 My friend Charlie Libin, a filmmaker and cinematographer, is working with filmmaker Jonathan Demme in an effort to organize a shipment of donated generators, lighting equipment and other supplies to aid in the recovery in Haiti. Demme is the director of two documentaries about Haiti  "Haiti: Dreams of Democracy" and "The Agronomist," a documentary about Haitian national hero Jean Dominique, the journalist and freedom fighter who owned and operated Haiti's only free radio station. Dominique was assassinated in 2000. He is also the award winning director of "Silence of the Lambs" Philadelphia" and "Rachel at the Wedding." Charlie asked me to post this message (if you need to reach Charlie you can get in touch with him by leaving a comment here.
We are seeking portable 3,000 to 6,500 watt (putt-putts). Additionally, parcans, tungsten balloons, open face fixtures, stands, work lights, spare bulbs, power tools and cable distribution are needed. Eastern Effects Lighting here in Brooklyn has generously offered to be a drop point for all donated gear.

In the aftermath of 9/11 many in the film industry participated in the recovery. All NYC rental houses donated equipment and services. We are seeing the same spirit of giving to assist the people of Haiti.
Please contact me with a heads up if you do have items to donate. If you are unable to transport them to Eastern Effects, I will make pickup arrangements:

Eastern Effects
210 Douglass Street
Brooklyn, NY 11217
(718) 855-1197 Contact: Scott Levy or Chris Hayes

The port in Port–au-Prince is severely damaged and the airport has been commandeered by the U.S. military. The southern coastal city of Jacmel in dire need of relief. The Port in Hacmel is open. One of our goals is to fill a 20' shipping container by this Friday, Jan 22 and ship it to Jacmel. This shipment will travel by air to Miami or the Dominican Republic and by sea to Jacmel and be received by our friends at the Cine Institute in Jacmel. http://www.cineinstitute.com/news/

In addition to food, water, medical supplies, and emergency power and lighting equipment for the city of Jacmel, the Cine Institute is in need of tools to rebuild their damaged facility and materials and equipment to continue telling their moving stories (visit their site above). Cameras, tape stock, and editing equipment will help them immensely.