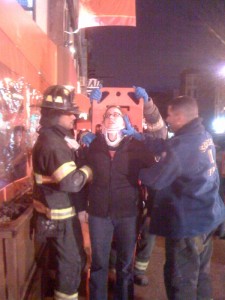 Two 25-year-old female fraternal twins were driving up Seventh Avenue, when a car ran the light at high speed driving east on Third Street and rammed into their car.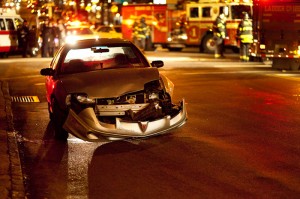 Pictured above one of the twins is being strapped onto a gurney. She is wearing a neck brace. Her sister didn't think she was too badly hurt. "She's just very shook up," she said.
"We definitely had the green light on Seventh," she told me. "The other car just came out of nowhere speeding up this street against the light."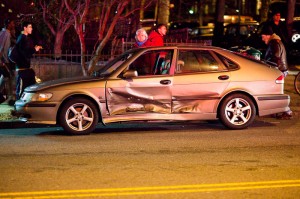 Squad 1 firefighters and EMT were on the scene quickly.