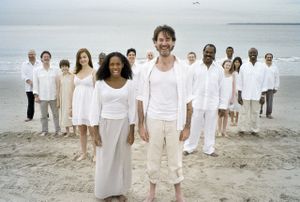 Brave New World is presenting two free performances of The Tempest by William Shakespeare today and Sunday afternoon on the Boardwalk
and beach at Coney Island.
The Brooklyn-based company, which has done site-specific versions of "To Kill a Mockingbird" and "On the Waterfront" has made a name for itself performing plays in cool and unusual places around Brooklyn.
This time all the world's a stage, and Coney Island is the place. There will be 1,500 folding chairs on the Boardwalk near the NY Aquarium.
The BNW website warns audience members to remember that there's no Q train service and to leave plenty of time to get to Coney Island.
The show is at 3 pm today and Sunday.